Did you know that over 2 billion people around the world need rehabilitation for a health condition and over 50% of those needs are largely unmet? That's why Florence Rehabilitation Center makes it easy and affordable for you to address your physical therapy and rehabilitation needs.
We all know that rehab is a necessary part of the recovery process. It's what helps us bounce back from injury or illness, or cope with a chronic condition, and get on with our lives as quickly as possible. But it can be hard to find a good rehabilitation center near Florence MS! That's why we created Florence Rehabilitation Center! We offer comprehensive rehabilitation services and physical therapy to our wonderful surrounding communities. Simply bring us your prescription, diagnosis, or details of your main complaint and we'll organize an individualized rehabilitation treatment plan to help! We accept a wide range of insurance coverage and private pay so you're sure to get your rehabilitation needs met with us!
We provide the following rehabilitation services (and more!):
Orthopedic Rehabilitation
Neurological Rehabilitation
Pre and Post OP Rehabilitation
Sports Injury Rehabilitation and Conditioning
Geriatric Rehabilitation
Pediatric Rehabilitation
Worker's Comp Rehabilitation
Outpatient Orthopedic Rehabilitation
Orthopedic physical therapy focuses on musculoskeletal damage and injury. Our goal is to restore your normal functioning, specifically for injuries and illnesses revolving around bones, joints, tendons, ligaments, and muscles. Florence Rehabilitation Center focuses on healing and treatment, striving to meet your recovery needs with our comprehensive outpatient orthopedic rehabilitation services near Florence, Mississippi.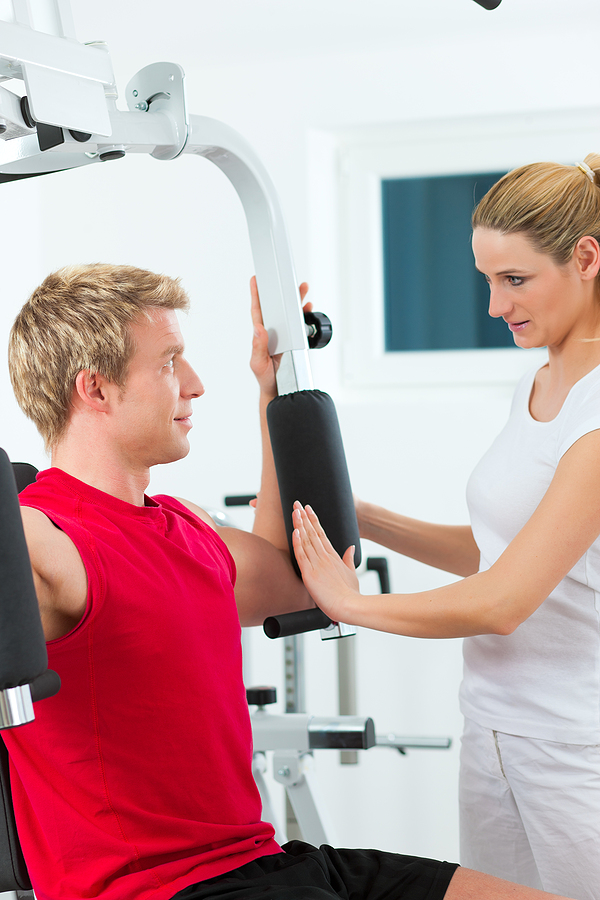 Neurological Rehabilitation Near Me
If you are recovering from a stroke, brain injury, or suffer from a neurological disorder or disease, neurological outpatient rehabilitation can help. Our outpatient rehabilitation center near Florence Mississippi is here to help improve your function, improve your overall health and well-being, and reduce symptoms. Typically our outpatient neurological rehab assists with vascular disorders, brain or spinal cord injury, neuromuscular disorders, infections, migraines, degenerative diseases, and more!
Pre and Post OP Rehabilitation Services Near Florence, MS
Pre-operative rehabilitation may sound strange but preparing BEFORE your surgery can assist with building strength, fitness, and healthy habits in order to go into surgery in the best possible condition. Pre-op rehab also helps with post-surgery reduction of pain and swelling, restoring strength and flexibility, and overall healing. Additionally, preparing mentally for surgery and knowing what to expect are integral parts of your ability to excel in recovery.
Your ability to heal after surgery depends largely on physical therapy, as the body will not regain normal motion without retraining it. Post-operative outpatient physical therapy is exactly what you need in order to return to normal life as quickly and safely as possible. The particular type of post-op rehab you receive depends on your surgery but will typically include muscular restrengthening, joint flexibility, regaining balance and coordination, increasing blood flow and proper drainage, self-care training, and importantly, pain prevention!
Sports Injury Rehabilitation and Conditioning Facility
Sports injuries don't have to spell the end of your enjoyment or career! With Florence Rehabilitation Center's top rated outpatient sports injury rehabilitation, you'll be able to get back to peak performance. Sports injury physical therapy treats a range of conditions, including strains, sprains, dislocations, acute sports injuries, post-operative rehab, and muscle, tendon, and ligament repairs, to name a few. The goals of sports injury rehab usually revolve around reaching your pre-injury performance through targeted exercises, mobility restriction improvement, and rebuilding strength, coordination, and balance. The best sports injury rehabilitation centers also focus on injury prevention and training on how to avoid recurring injuries.
Geriatric Rehabilitation Near Me
We aim to support you in your functionality, physically, emotionally, and socially! Our goal is to assist you in maximizing your quality of life and If you need geriartric rehabilitation near Florence, MS, come by for a visit! We offer outpatient geriatric physical therapy for injury-related physical therapy or for age-related wear and tear on your body such as muscle mass reduction, osteoporosis, cardiovascular problems, as well as issues related to other conditions you may have. Geriartric physiotherapy is designed to address every element you may face as you age so that you can maintain mobility and independence.
Best Pediatric Rehabilitation Center
We know the difficulty of finding the right care for your child. You need care and compassion combined with a high level of skill and efficiency. Florence Rehabilitation Center provides pediatric rehabilitative services for a variety of needs, including congenital conditions, orthopedic or arthritic conditions, developmental delays, post-op rehabilitation for injuries or illnesses, neurological problems, and motor skill disorders. We provide caring pediatric physical therapy and rehabilitation, designed to offer your child the functionality they need and you the support you deserve!
Worker's Comp Rehabilitation Near Me
If you have faced a workplace injury and need support in your recovery, we're here for you! We offer physical therapy and rehabilitation for workers comp cases and aim to get you back on the job as safely and quickly as possible. Simply bring us your prescription or diagnosis and we'll arrange a workers comp injury treatment plan that works to evaluate your symptoms, restore you to full functionality, and provide supportive healthy habits to avoid future injuries.
Best Rehabilitation Center Near Me
If you are in need of rehabilitation after an injury, illness or surgery, our team is here to help. Florence Rehabilitation Center has helped many people with their recovery process and would love to work with you too! Our center is conveniently located near YOU, so that we can provide the best care possible to the wonderful communities surrounding Florence Mississippi. Take a look around our site for more information about us and don't hesitate to contact us for assistance. We'd love to be a part of your journey to comfort, function, and rehabilitation!